Wysłaliśmy do wszystkich zapisanych na duathlon i bieg mailing, ale dla pewności zamieszczamy jego treść także na stronie. Te minione miesiące nie były łatwe dla wszystkich sportowców. Jednak prawdziwego mistrza poznaje się po tym, że nie odpuszcza nawet wtedy, jeśli jest wciąż pod wiatr i pod górkę!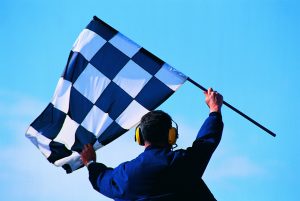 Od kwietnia zabiegaliśmy o to, by nasze zawody – Duathlon Tor Poznań i Bieg Formuła 1 #5km Atest PZLA – jak najszybciej powróciły na tor. Dzięki wsparciu i współpracy z naszymi Partnerami Automobilklubem Wielkopolski oraz Tor Poznań Track Day zobaczymy się 6 września 2020 roku!
Pracujemy obecnie nad formułą zawodów, by była zgodna z obowiązującymi rządowymi wytycznymi odnośnie organizacji imprez sportowych. Poinformujemy Was już wkrótce o zasadach startu. Zrobimy wszystko, by nasza wspólna impreza wpisała się jak najlepiej w tegoroczny kalendarz startów.
Wszystkie osoby, które do tej pory zapisały się na duathlon i bieg, znajdą się na listach startujących 6 września. Jeśli komuś, z jakiś względów, nie pasuje ten termin, to prosimy o przeniesienie startu na 2021 r. To nam pozwoli zachować organizacyjną stabilność. W razie pytań prosimy o kontakt na adres mailowy: info@wszystkoobieganiu.pl
Bardzo Wam dziękujemy za zrozumienie i słowa wsparcia, byśmy nie rezygnowali z organizacji zawodów! To dla nas bezcenne!
Mamy poczucie, że tworzymy jedną sportową rodzinę.
Ze sportowym pozdrowieniem
Zespół Organizacyjny